We were cloud based before it was cool. Our web-based SaaS (Software as a Service), PerformanceEHR, is your full practice management solution! Easy scheduling, detailed treatment notes, electronic billing, patient communications, and amazing customer support, this is PerformanceEHR!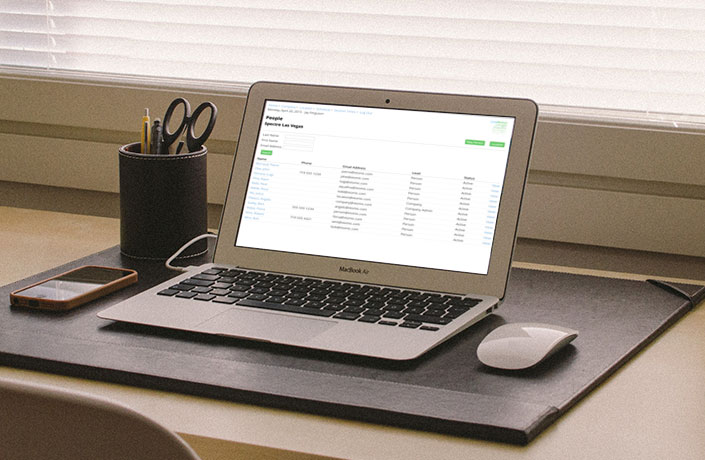 My Info
Are you sick of having to type in all of your treatment and diagnostic codes? Are you sick of having to type in new SOAP notes for every appointment? Those days are long gone! PerformanceEHR gives you the opportunity to create defaults so you don't have to waste time typing the same thing day after day.
Once you've populated your treatment and diagnostic codes and created your SOAP note defaults you'll be able to quickly select them from a drop-down when creating your notes. You can also update your personal profile, user permissions, and use our timesheet feature to track the hours you and your employees log. Needless to say, My Info will keep your practice running smooth and efficient.
Call us today to set up a demo.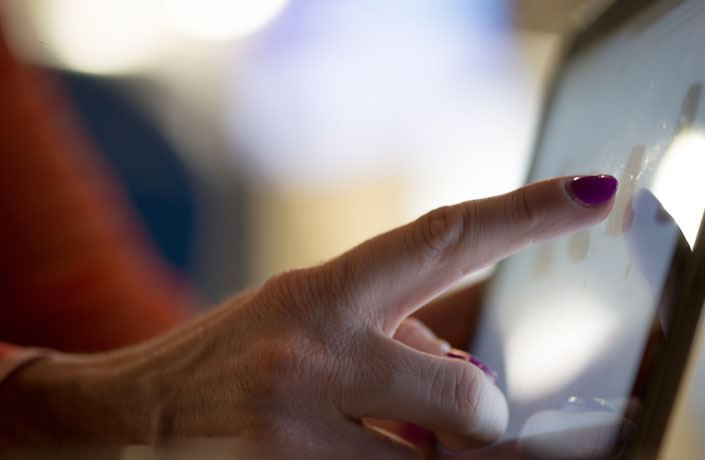 My Treatment Notes
PerformanceEHR lets you create treatment defaults so you can select frequently used notes from a click/touch interface. PerformanceEHR also includes a large variety of testing methods and exams along with the standard History and Physical. Save yourself time and energy by using software that helps your office to be more efficient.
We've made creating notes so easy that many of our current users have decided to purchase iPads® so they can use the touch-interface and voice dictate their notes as they move from patient to patient. Several of our current clients have used this method and found great success. Do you already have voice-dictation software you'd like to use with PerformanceEHR? Our software can work in tandem with one of the most commonly used, Dragon Naturally Speaking Medical Edition.
If this sounds like something you could use, please call us to set up a demo.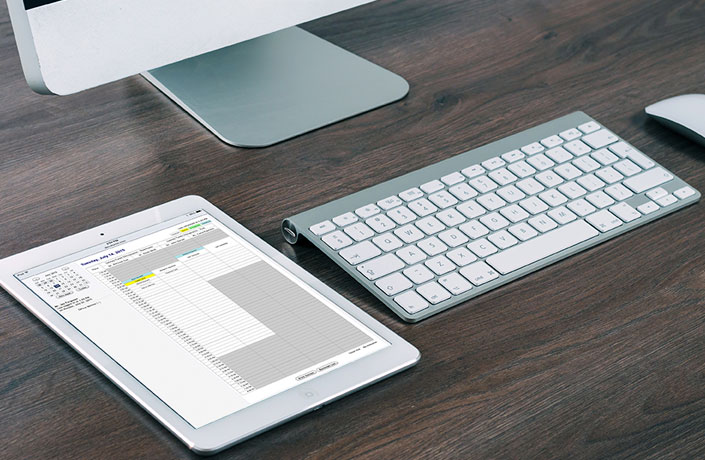 My Schedule
Point, click, and schedule! The Schedule for PerformanceEHR allows you to see appointments for multiple providers and locations in one glance. Point and click on an open space on the calendar and you can search for a patient or add a new one.
Once you've selected a patient to schedule, the appointment window becomes a powerhouse of useful information to help you move patients through their appointment efficiently. Select or create a new case, see alerts for authorizations and copays, add a payment, access case and treatment notes, and so much more directly from the appointment window.
One of the many unique features our schedule offers is the ability to track the status of an appointment. This color-coded feature enables both the front desk and the provider to know that their next appointment may be waiting in the office, cancelled, or rescheduled with a glance at the schedule. This feature also keeps a time stamp of each status change, helping you to maximize your office efficiency. To decrease the number of patients who miss appointments we've also given you the ability to access a reminder list, giving you all of the information and quick contact links to make sure patients know when their next appointment is.
We can also schedule you a demo, give us a call today.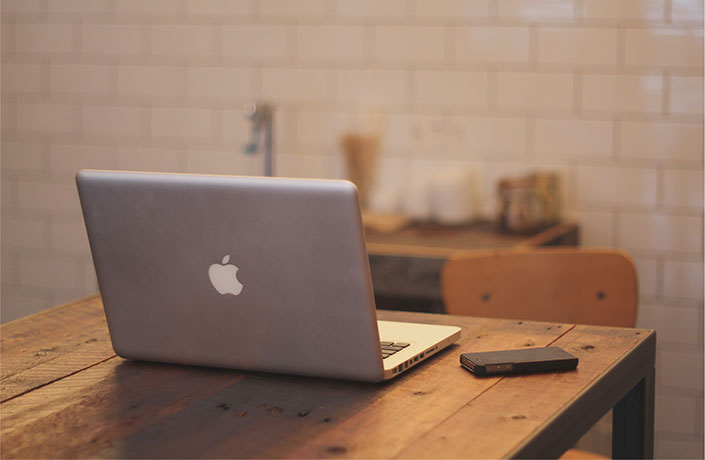 My Billing
Imagine billing made easy. Could it be possible? Yes, it is. Want to search for a claim? Want to create an aging report to track your receivables? No problem! With PerformanceEHR you have the world of billing at your fingertips. Utilizing claim statuses, you'll be able to pull a variety of reports, batch patient statements, batch electronic and HCFA claims.
You'll also be able to see which appointments haven't had treatment notes entered, been claimed, and which payments have yet to be applied. You can do it all through PerformanceEHR. If you can't, let us know. Your purchase of PerformanceEHR comes with custom reporting. If there's a report you need and don't have it, we'll create one for you.
Now for the cherry on top, our set it and forget it feature. Once you've created and batched a set of claims, PerformanceEHR will automatically transmit the batch to your clearinghouse (not available with some clearinghouses) at the top of every hour! In addition, often times providers receive multiple payments from different payers that need to be applied to multiple treatments. Applying those to the proper treatments can be tricky, but with PerformanceEHR you can enter the payment(s) and apply them, as you'd like, to one or multiple claims.
If easier billing is in your future, feel free to call us to set up a demo.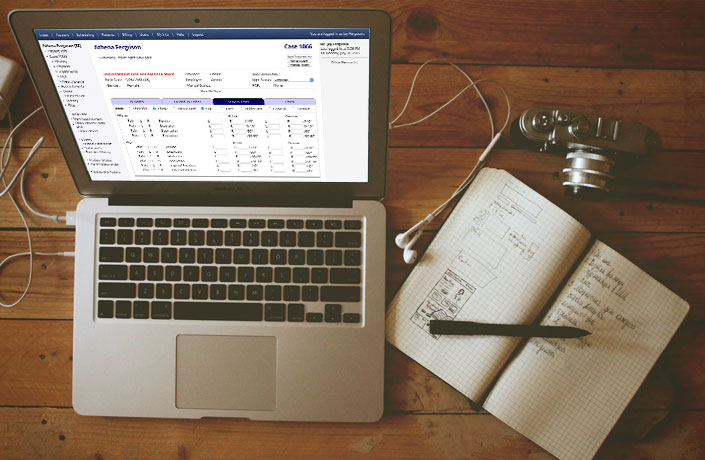 My Patient Records
Are you sick of all that paper lying around your office? PerformanceEHR takes the hassle out of managing patient records. Gone are the days of stacks and stacks of patient paperwork waiting to be filed. PerformanceEHR enables you to enter patient information on the fly and save it in a safe and secure manner. You'll have your patients' demographic information, history, cases, claims, payment history, orders, and so much more from the Patients section of PerformanceEHR.
Our patient records also give you quick links to create a new case, new appointment, order, and statements. Needless to say the patient section will give you the patient information you seek in an easily accessible, user-friendly interface. No need to worry, we take HIPAA compliance seriously so we can assure your patients' data is safe and protected.
Give us a call if you have any questions, 855.486.9432.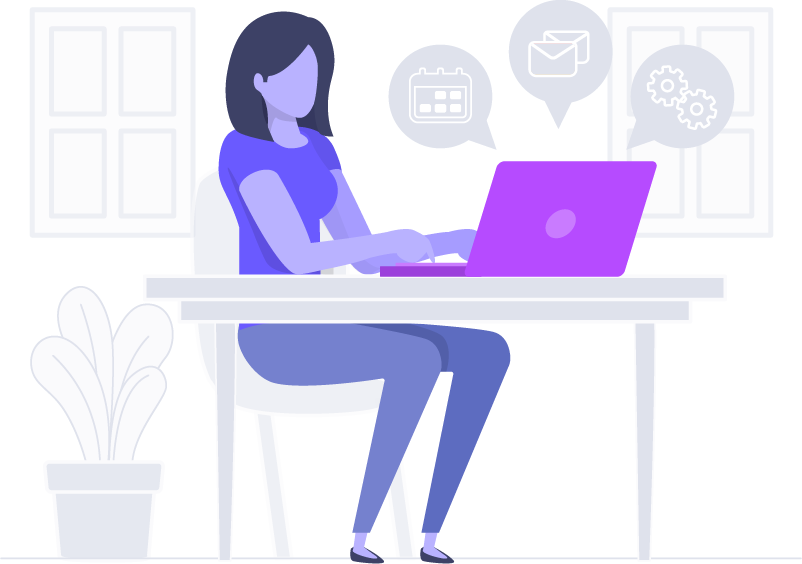 My Customer Support Team
Last, but certainly not the least, you'll have a killer customer support team to back you up! Our customer support team is available via a link within the Help section of PerformanceEHR to answer your burning questions via email, or give us a call. Our patient, friendly, and knowledgeable support team will help you with any issue you face, no matter the size.
The customer support you'll receive when you purchase PerformanceEHR will go above and beyond any customer support you've experienced before. The team of support staff is always prompt, kind, and patient when handling requests. And get this… they are real people! Want to talk to a real person? You've got it! We're happy to help you with whatever you need.
Not only can we support you, we can also answer any questions you might have. Please feel free to give us a call. We look forward to talking to you.
"Our first claim batch was 1400 claims and we only had 3 errors. We are more efficient with our claims, more efficient with our patient appointments. Our patients feel like we are high tech they love seeing me with an iPad in my hands because for 23 years I just did paper notes"